MeGenome
Currently in Consumer Test Trial in Thailand
DTC (Direct to Consumer) DNA microarray-based genotyping
Products:
Comprehensive genetic testing and prescriptive reports for:
· Health Weight
· Healthy Aging
· Nutrition and Vitamin Requirements
· Exercise Optimization
· Skin Care
· Allergy Care
Genetic Testing Kits and Packaging
Turnkey E-commerce, website and social media platform

Services to third party providers:
Private label or co-marketing with us on our MeGenome™ genetic assessment kit as a Value Added Reseller (VAR). MeGenome Company Limited grants to VAR licenses to: resell, market, advertise, publish and distribute the MeGenome Company Limited Genetic Testing Kit Products under the MeGenome Company Limited logo and brand or as a "Private Label" under the VAR logo.
MeGenome Company Limited holds kit Inventory (except for Private Label) and picks, packs and ships kits to the consumer. Licensee is given license to market online and/or in retail. Retail licensee is provided demo/display MeGenome Company Limited Genetic Testing kits for shelf marketing.
Vitamin and Dietary Supplement Manufacturers and Resellers
MeGenome Vitamin and Dietary Supplement Genetic Testing can help your customers optimize their choice of vitamins and dietary supplements corresponding to their unique genetic profile. We can tailor your customer's genetic testing based on your company's vitamin and supplement focus:
energy and fitness
botanicals
personalized plans
subscription plans
children/family
nutritional drinks/additives
longevity
cognitive health
Your customer will receive a private report with recommendations for vitamins, minerals, herbs, amino acids and enzymes aligned with their unique DNA.
Cosmetics Manufacturers and Resellers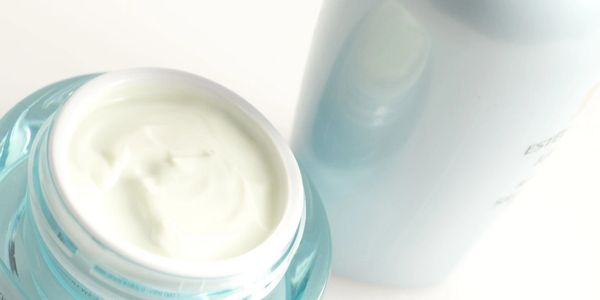 MeGenome Cosmetic Genetic Testing for skin helps individualize your customers choice of cosmetics. Off the shelf skin care products may be loaded with potentially beneficial ingredients, but they are not all necessarily what your customer specifically needs. MeGenome tests for variation in genes that contain instructions for how fast the body degrades collagen and maintains antioxidant protection. Epigenetic factors are also assessed that can influence wrinkling and aging skin.
Your customers genetic potential is determined in one, two, three, four, five or more areas of skin potential by analyzing one or more skin condition-associated SNPs (single nucleotide polymorphisms) or other genetic markers associated with skin status. Skin vitality can include areas such as collagen formation, sun protection, antioxidant protection, glycation protection and inflammation control. The generated profile reveals your customer's genetic strengths, weaknesses and/or risks thereby allowing a personalized cosmetic approach.
Please contact us for additional information.